Miami Website Design.
The appearance of your website is one of the most important aspects of your success. Your product or service will literally be judged by the appearance of your website design.
You never have a second chance to make a first impression.
We've Made Web Designing In Miami Our Business So You Can Focus on Yours! As a small business owner in Miami, Hialeah, Doral or any place in Florida, you may not have the in-house technical resources to create and maintain a website - but don't let that stop you from taking full advantage of the Internet! Read More About Web Design
---
Affordable Website Designs
See samples of our affordable website designs and remember everything is custom. No cookie-cutter approach here. Affordable does not mean small or cutting corners. Affordable means you let us know what your budget is and we turn it into a working website that is two and three times better and bigger than our competition could ever offer. As a matter of fact call us first we will provide a written estimate and you can call the others, shop around until you are fully satisfied. We are so confident we deliver the most affordable website desings in all of South Florida including Miami, Miami Lakes, Coral Gables, Hialeah, Doral, Pembroke Pines, Miami Beach and Ft. Lauderdale that we encourage you to call us first and than call the other website designers. Click Here To See Samples Of Our Web Designs

---
Powerful Web Hosting
Home And Business - Once your website has been designed it must be placed on a web "Server" (a computer which is permanently connected to the Internet). Each website needs to have physical space where the files will be held. Generally this is done by purchasing space on a large web server which will host many different sites. Each site has its own area on the server which is typically accessed remotely. "You can design and create the most beautiful site ever, but if you do not have reliable hosting your design efforts just went out the window". Read More About Hosting
---
Affordable Domain Name Registration.
A domain name is the .com, .net, etc. extension that allows people to find your website, the equivalent of having a phone number for people to be able to call you. Reserve a domain name today and give your business a distinct Web address. (iwebcreations.com, amazon.com and redcross.org are examples of domain names). Read More About Domain Names
---
The Market For E-Commerce Is Growing Exponentially.

E-Commerce is the business of buying and selling goods and services through the Internet. E-Commerce can also refer to the transferring of funds over the Internet. The market for E-Commerce is growing exponentially. It is becoming easier for smaller companies to increase their profits with a well design Internet storefront. Read More About E-Commerce
Are you located in Miami, Doral, Coral Gables, Pembroke Pines, Miramar (Florida) and want to sell online? Call us so we can show how we have made selling on the Internet simple and profitable even for the smallest of companies. 786.426.9249
---
Do It Yourself Website Designing.
"Why Just Build A Web Site When You Could Build A Business?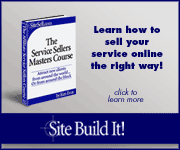 "
You have almost certainly seen the false promises of Web hosting ads. Their marketing mantra, the lure, is "get awebsite up cheap and quick-and-easy." Beyond the flashy, widespread advertising of old-fashioned hosting is the cold, impersonal 99% failure rate.
They are unable to show you comparisons, customer passion, or proof of success. Given all the time and money that they spend on advertising, this much is sure...If you are going to build a website yourself, there is only one way of doing it. Read More About Designing Your Own Website
---
Page Rank Checker
Page Rank Checker is a free tool to check the page rank of any web site easily, without the need to install Google toolbar. This tool also allows you to display the page rank value of your web site right on your web pages.
---
Denver Web Design
Achieve Web Design & Internet Marketing offers web site design and aggressive Internet marketing in Denver, Colorado and throughout the entire United States.
---
Remote Picture Hosting Sites
Complete directory of the best free image hosting services that offer free remote hosting of avatars, signature images for forums and message boards, as well as to upload auction pictures, photos for auction sites, etc.
News
Set Up An Online Store And Conquer E-commerce.
Are you ready to start making money with an Online Store? Do you know how e-commerce works? Ok. So you have a product, or maybe many products, and you want to sell online. Let's face it, you hear every day of someone making millions selling online and you may wonder how it's done. More importantly, if you can do it too.
Learn how to sell online.
Is Dreamweaver Bold Text Driving You Crazy?
We are receiving tons of emails and phone calls from do-it-yourself web designers, almost in tears because they cannot figure out what the heck is going on with Dreamweaver. No matter what they do, there is no way of getting rid of the bold text.
Learn how to get rid of the bold text.
Testimonials
"Thank you! Thank you! We spent a lot of time looking for a web designer with no success because of our small budget. The website is awesome. Thank you again for all your help!
Alex M.
mffba.org
Miami, Florida
"I just wanted to let you know that I am very pleased with the website. It's exactly what we had envisioned, professional and clean. The flexibility of your company is a major reason why we selected Iweb. Thank you again!"
Rolando N.
nunezandassociates.com
Hialeah, Florida
iwebcreations.com

We can be found in the
United States Web Design Directory
iWeb Inc.


P.O. Box 170267
Miami, Florida 33017